Japanese|English
Hello everyone.
I'm Teppi, a travel writer.
This is the 11th superb view article.
I would like to continue to introduce many scenic spots😊
This is an autumn tourist spot🍁
I will introduce Hanadaka Observation Flower Hill in Gunma Prefecture.
Enjoy the majestic scenery of Gunma's mountains and cosmos fields !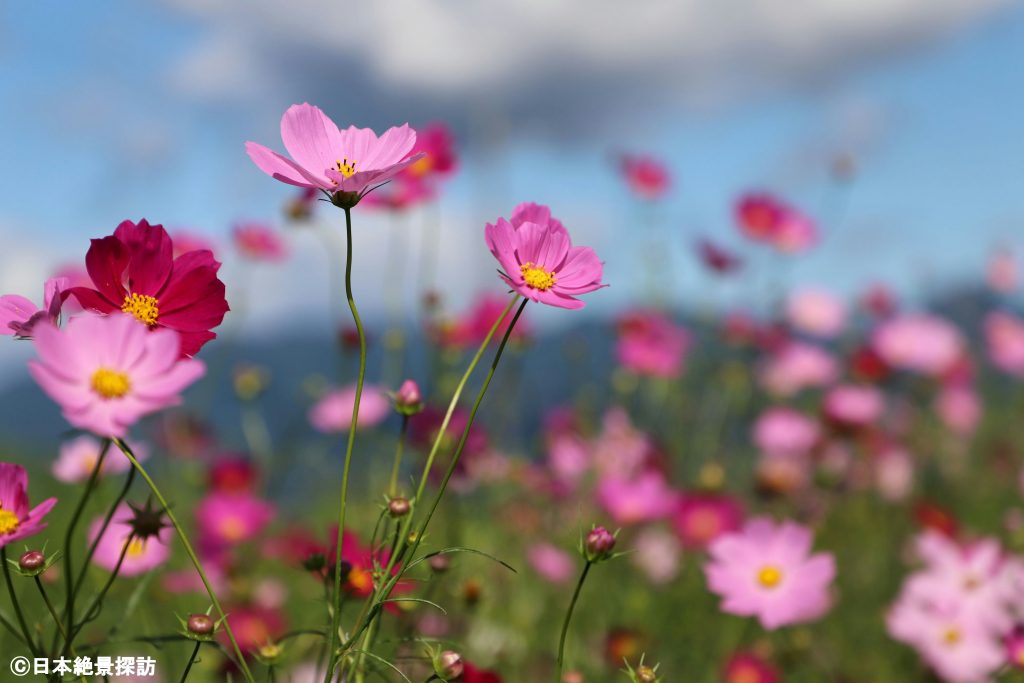 Takasaki City in Gunma Prefecture is famous for "Daruma".
If you run up the hill behind Shorinzan Daruma-ji Temple, the birthplace of Daruma, you will find Hanadaka Observation Flower Hill😄
As the name "Hana no Oka" suggests, you can enjoy seasonal flowers throughout the year.
Canola flowers and nemophila in spring.
Sunflowers in summer.
And in autumn, many flowers bloom, including the cosmos that I will introduce this time✨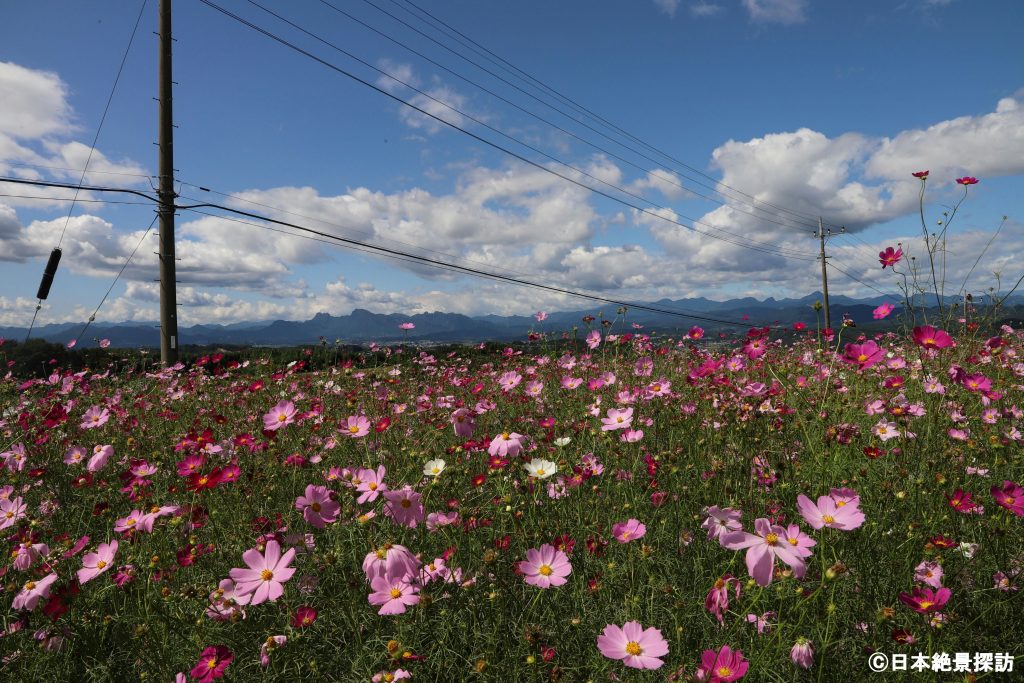 At Hanadaka Observation Flower Hill, the Canola flowers Festival is held in spring, and the Cosmos Festival is held in autumn from mid-September to early October.
The scenery of cosmos blooming all over is splendid, but the most attractive point is that you can enjoy the beautiful mountain range and seasonal flowers at the same time !!
You can see all the famous mountains such as Mt. Akagi, Mt. Haruna and Mt. Myogi😳
The photo above is a collaboration between the cosmos field near the parking lot and Mt. Myogi !
In addition to the central area where the parking lot is located, the flower gardens are divided into the northern and southern areas.
It's a good idea to take your time and enjoy each one👍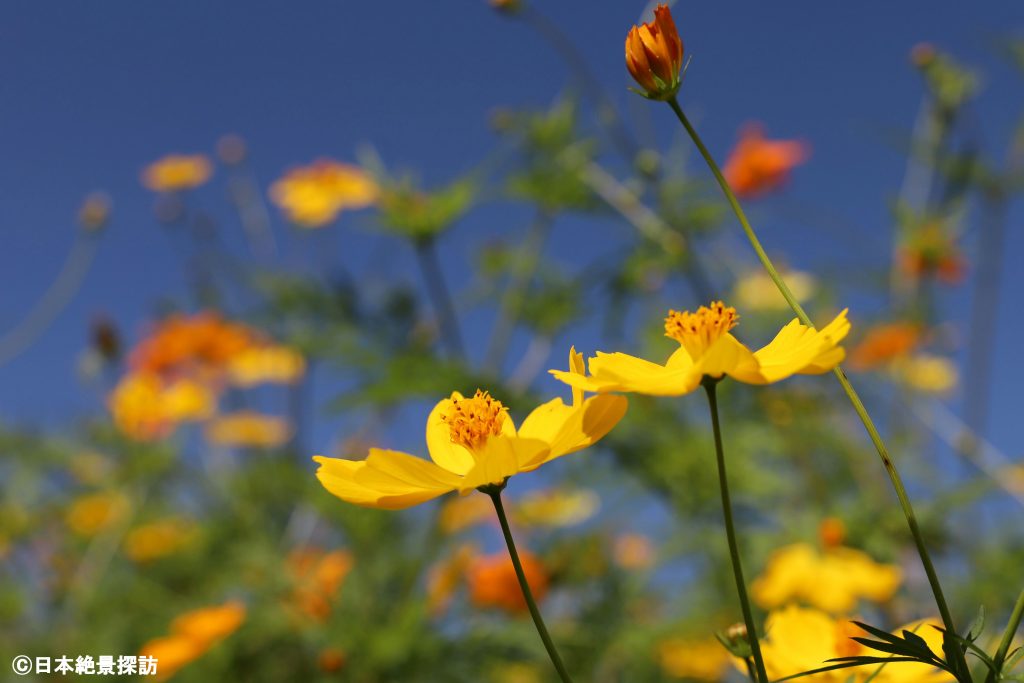 Plus, Hanadaka Observation Flower Hill in autumn isn't just about cosmos !
When I actually visited, I was able to enjoy various kinds of flowers such as zinnias, crimson red, amethyst sage, yellow cosmos, and buckwheat flowers in the flower gardens🤗
I was particularly impressed with the yellow cosmos in the photo, which looks like a maze of flower gardens✨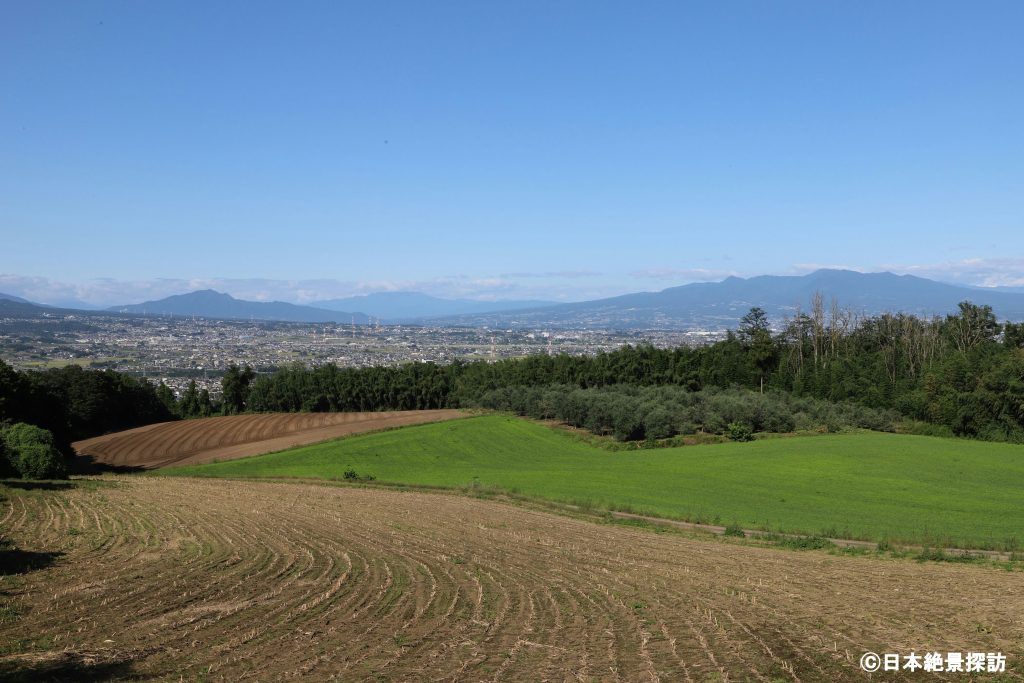 Also, after enjoying the autumn cosmos at Hanadaka Observation Flower Hill, be sure to stop by the nearby Nagasaka Ranch🐄
The picture is Mt. Akagi seen from the ranch !
The ranch has a store in a department store in Tokyo for events, etc., but there is actually a store inside the ranch, where you can enjoy delicious ice cream and gelato…🤤
You can eat ice cream at the ranch, and it's a perfect tourist spot to take a short break🍦
Please visit both and enjoy Hanadaka Observation Flower Hill in autumn😊✨
【Hanadaka Observation Flower Hill Information】
 Address:1400 Hanatakacho, Takasaki City, Gunma Prefecture, Japan
 Traffic access
 Train:Take the city loop bus from Takasaki Station
     →A short walk from "Hanadaka Observation Flower Hill" bus stop
 Car:About 30 minutes from Kanetsu Expressway Takasaki IC on Route 18, etc.
【Nagasaka Ranch Information】
 Address:1380 Hanatakacho, Takasaki City, Gunma Prefecture, Japan
 
 Direct sales store
 Regular holiday:12/31,1/1
 Business hours::10:00 to 18:00
 Access:About 10 minutes on foot from Hanadaka Observation Flower Hill
Article creation date:2022/9/29