Japanese|English
Hello everyone.
I'm Teppi, a travel writer.
This is the 10th time I have introduced scenic spots !
This is a memorable article🎉
I would like to introduce the red spider lily of Takahata Fudoson in more detail than usual😎
A hidden spot for red spider lily in Tokyo ! Red spider lily of Takahata Fudoson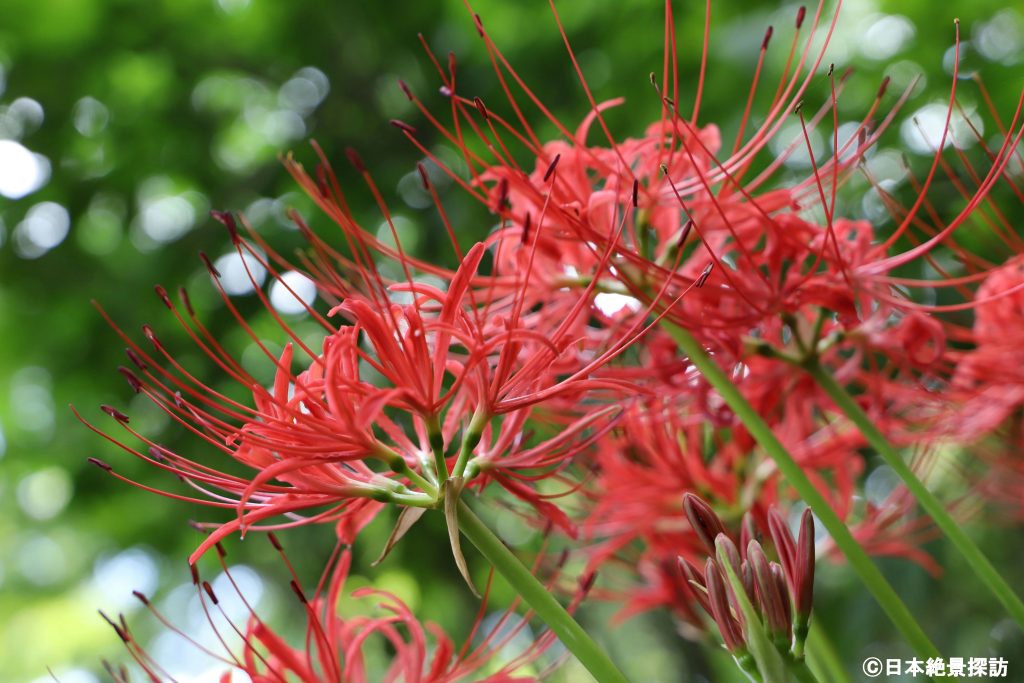 Takahata Fudoson is well-known as one of Kanto's three major Fudosons.
A short walk from Takahatafudo Station on the Keio Line and Tama Monorail🚋
First, let me briefly introduce Takahata Fudoson🤗
Originally, in the early Heian period(794~1185), Ennin (Jikaku Daishi) enshrined Fudo Myoo on top of Mt. Takahata.
It is said that it was built by order of Emperor Seiwa.
There is a theory that it originated in the Asuka period(592~710)😅
Fudodo is designated as a national important cultural property.
It seems that it has been in this place ever since it was relocated from the top of the mountain to its current location in the Muromachi period(1336~1573).😳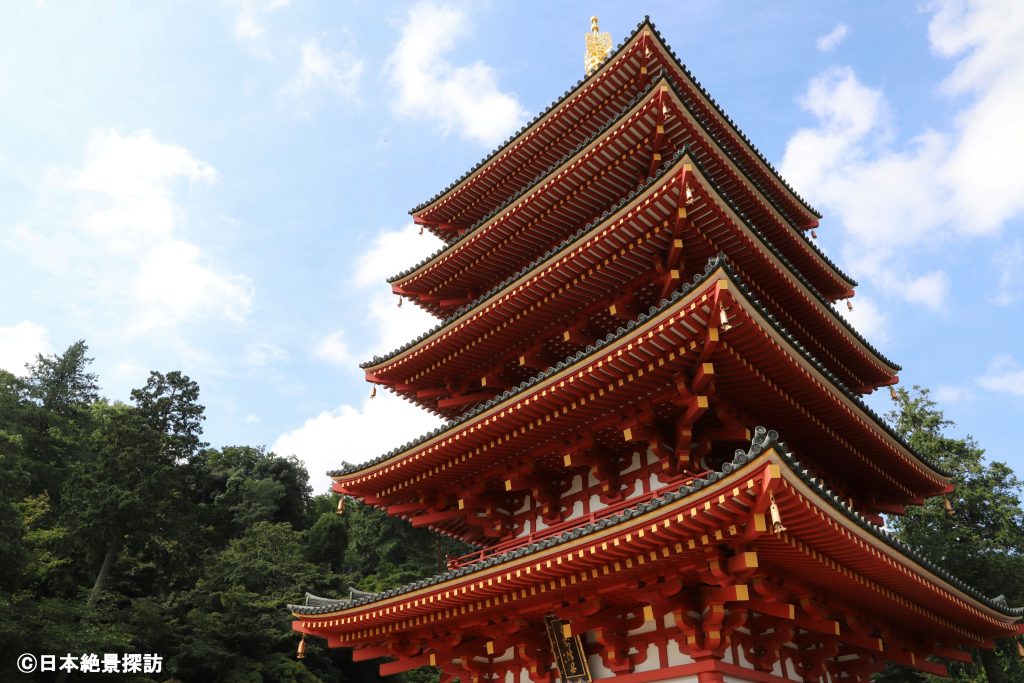 This is a splendid five-storied pagoda !
It is not a tower that has existed for a long time, but was built over a period of 5 years during the Showa era😎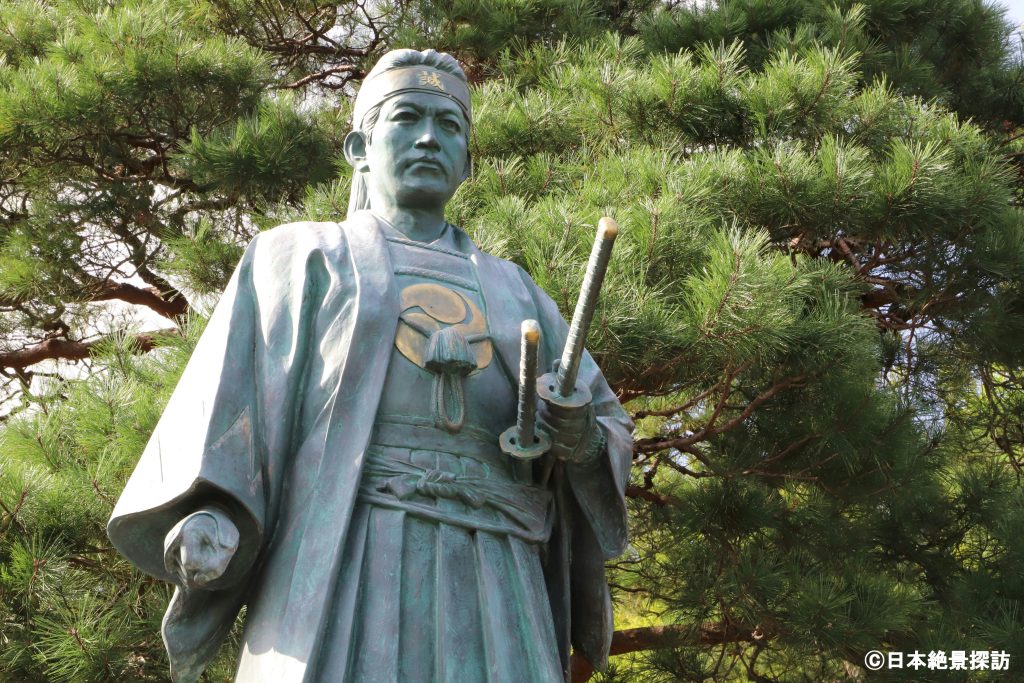 Also, the person in the photo is a person who is related to Takahata Fudoson.
The characters ❝Makoto❞ on the forehead.
He is quite famous in Japan😄
Yes ! Hijikata Toshizo from the Shinsengumi !
(※He was a patriot who was active at the end of the Edo period.)
In fact, Hijikata Toshizo is from Hino City, Tokyo, where Takahata Fudoson is located, so a bronze statue is built in the precincts.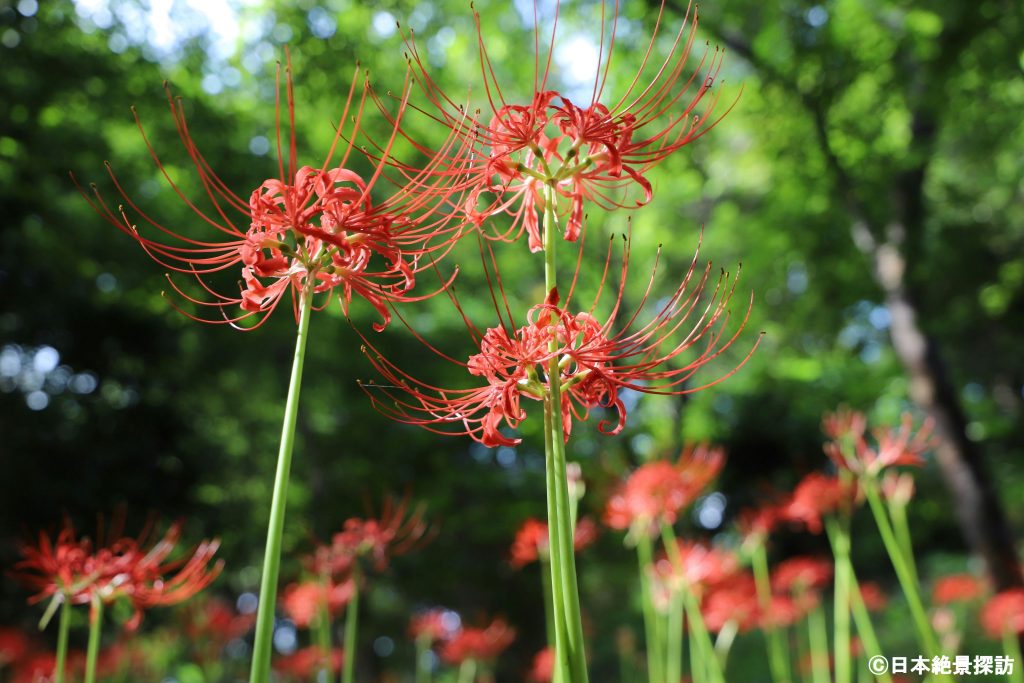 …the explanation has become quite long, but here is the main topic😅
In the precincts of Takahata Fudoson, there is a vast back mountain (Takahata Castle Ruins), and many red spider lilys grow there✨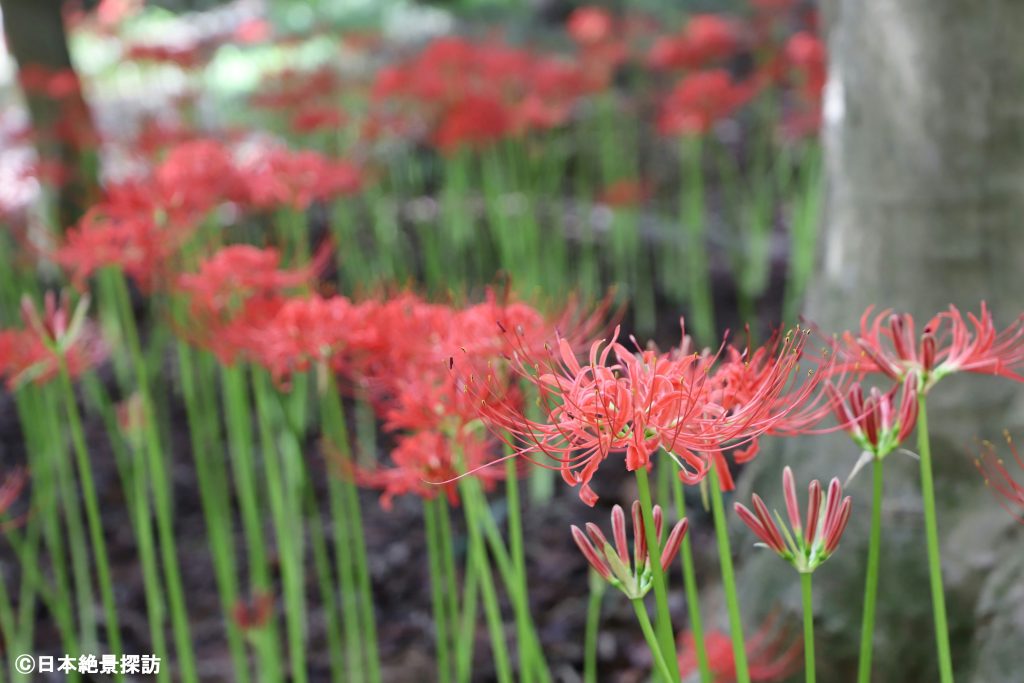 Red spider lilys grows most in the deepest part of the back hill.
There is an open area called ❝Baba-ato❞, where clusters of red spider lilys are found📸
Red spider lilys blooms like a single red road🤗
When climbing the back mountain, it is a good idea to enter the walking path from the side of "Benten-ike" or from the back of "Dainichi-do".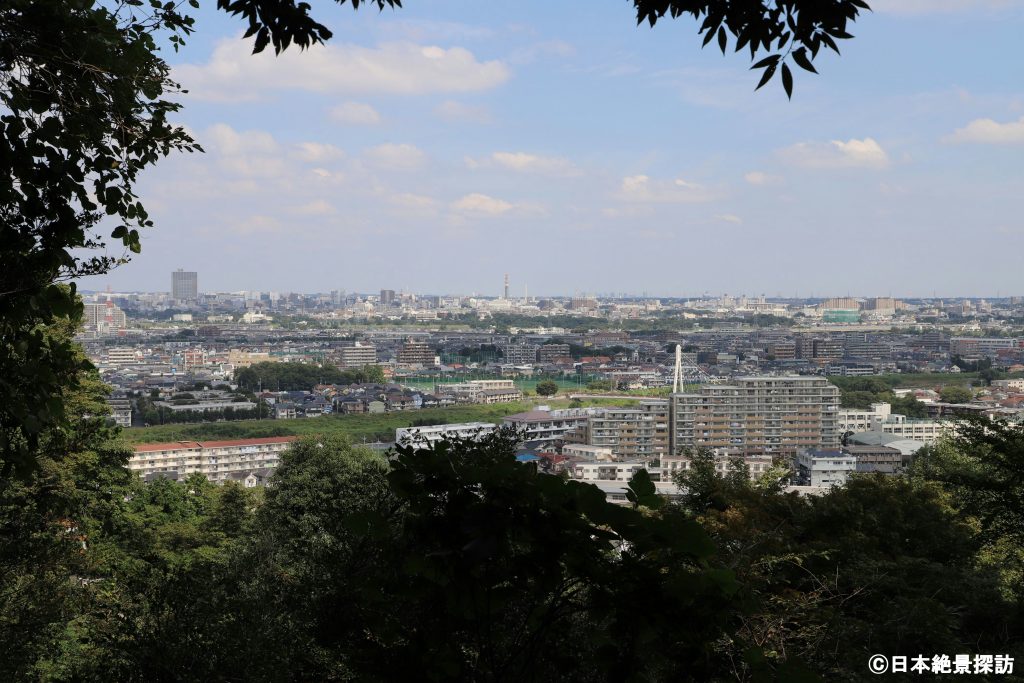 You can also see the cityscape of Hino from the observatory on the back hill.
The state of the Tama Monorail running in a residential area😳🚋
In addition to the "Baba-ato" introduced earlier, there are many clusters of red spider lilys on the hill behind.
How about going to Takahata Fudoson to enjoy such an encounter ?😊
【Takahata Fudoson Information】
 Address:733 Takahata, Hino City, Tokyo Prefecture, Japan
 Traffic access
 Train:A short walk from Takahatafudo Station on the Keio Line or Tama Monorail
 Car:About 15 minutes from Chuo Expressway Kunitachi-Fuchu IC on Route 20, etc.
Article creation date:2022/9/28